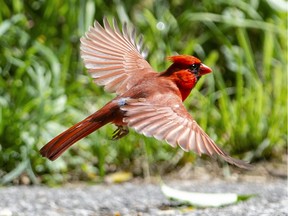 Article content
Work to mitigate mortality rates, protect habitat and educate the community on wild birds has led to Windsor being designated the 16th bird friendly city in Canada by Nature Canada.
Article content
Pelee Island Bird Observatory, the city and other community organizations partnered with Nature Canada, a national non-profit conservation charity, in an effort to make Windsor a safer place for all the feathered creatures.
"We agree that healthy bird populations are of critical importance to biodiversity and ecosystem health," Mayor Drew Dilkens said in a statement. "As part of our commitment to Windsor becoming one of the first 30 cities to be certified in Canada, we have been moving towards creating a national urban park at the Ojibway Prairie Complex.
"This would improve bird habitat in Windsor, among many other benefits."
The city has implemented policies and actions to help birds thrive, including a collaborative approach involving animal welfare groups, nature groups and researchers to help reduce bird deaths from cat predation, protect biodiversity and present educational campaigns to raise awareness and provide information to the community.
Article content
According to Nature Canada, birds play an essential role in maintaining healthy and resilient ecosystems but there are three billion fewer birds in North America today than 50 years ago.
Much of the loss is caused by human activities such as removing tree or bush cover and the use of pesticides, or from birds striking windows and vehicle collisions.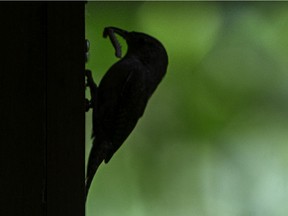 As urban expansion continues, Nature Canada says cities must act quickly to ensure that North America's bird populations are protected and supported.
"As proud Windsor residents and bird lovers, we know that our city and surrounding county features some of the most diverse and critical bird habitat and the best birding around," said Jennifer Nantais, urban bird educator with Pelee Island Bird Observatory.
Article content
"Windsor has made strides toward becoming a cleaner, greener, healthier, and more sustainable place to live," Nantais said. "A Bird Friendly City designation allows us to showcase these efforts and help to do the same for birds and other wildlife."
James Chacko, executive director of parks and facilities, said the city has more than 200 parks, 150-plus kilometers of multi-use trails and over 2,400 acres of green space.
"We've been working with our partners at Tourism Windsor Essex and the Pelee Island Bird Observatory to identify Windsor as a bird friendly city and to identify where we can do more," Chacko said.
"We look forward to collaborating on events and initiatives, while continuing to promote bird awareness and habitat protection through our efforts at the Ojibway Prairie Complex, Peche Island and throughout the community."
Article content
Local group aims to make Windsor a bird-friendly city

Ojibway National Urban Park could be reality in 2024, says Kusmierczyk
Birds also have a positive effect on tourism.
"Our region is renowned as a hotspot for birding enthusiasts and through this important initiative we have the capacity to draw more visitation to the area from nature lovers, including our fine feathered friends," said Gordon Orr, chief executive of Tourism Windsor Essex Pelee Island .
Nature Canada developed the certification standard for eligible cities to recognize and celebrate the contributions made to save bird lives, with the goal to provide a clear standard that reflects what a city needs to do to make it safe for birds.
Nature Canada is working toward certifying at least 30 Canadian cities by this year's second World Migratory Bird Day 2022 on Oct. 8.
jkotsis@postmedia.com