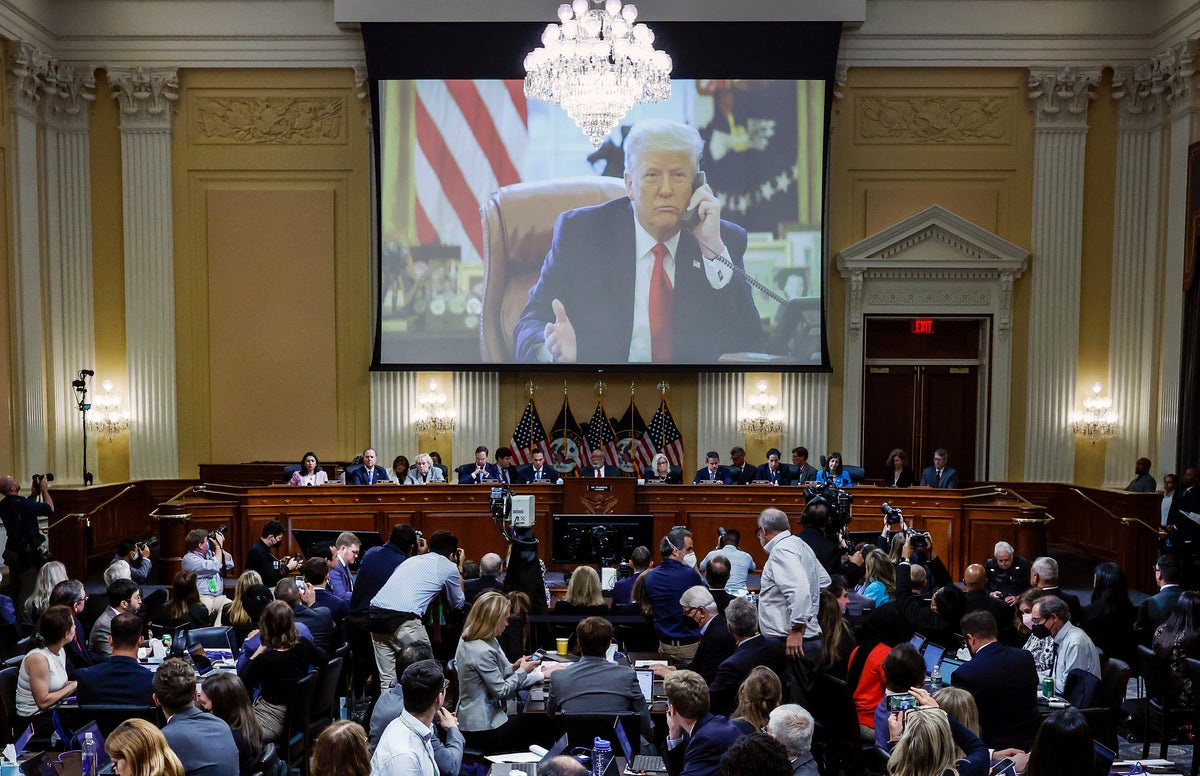 Former president Donald Trump denied that he tried to force vice president Mike Pence to overturn the 2020 presidential election results on 6 January of last year.
Mr Trump's words come a day after the House select committee investigating the January 6 riot at the US where Mr Pence's former White House Counsel Greg Jacob testified about the pressure campaign the former vice president sustained at the hands of the president and his legal team.
Multiple video depositions, including from former White House lawyer Eric Herschmann, showed how Mr Trump knew his plan to overturn the election results were illegal.
But Mr Trump pushed back on the allegations on his social media platform Truth Social.
"Such LIES & MISREPRESENTATION by the Unselects, and absolutely nobody allowed to challenge what is being said", Mr Trump posted. "As an example, I never asked VP Pence to 'overturn' the election (although Thomas Jefferson 'took' the Georgia votes), but that he send the votes back to the Legislatures so that they could determine if the irregularities and Fraud were as widespread and significant as they seemed."