Anyone entering Queensland, whether by road or air, no longer needs to present a border pass or rapid antigen test.
However, the government will maintain a mandate requiring people to be fully vaccinated in order to enter events and venues.
As national rules change, restrictions on international travel will remain in place until Queensland reaches a 90% double-dose vaccination rate.
Currently, the state is sitting on 88.5% double shot, while 91.5% have received a first dose of vaccine.
Prime Minister Annastacia Palaszczuk warned on Friday that the situation could still change in the coming weeks or months for Queenslanders when asked what will happen to the Toowoomba Wellcamp quarantine facility once the state will have reached 90% complete vaccinations.
"Remember we still have people flying in who are not vaccinated, we don't know what variant is around the corner," Ms Palaszczuk said.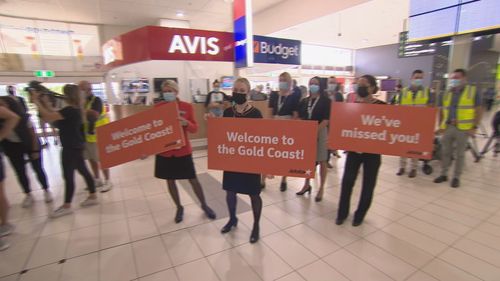 Queensland Health Minister Yvette D'Ath said the border changes would shift the state's focus "to where people are going" and not where they are coming from.
While Chief Health Officer Dr John Gerrard said border restrictions had "done their job".
He said their aim was to ensure that every Queenslander had time to be vaccinated. "It's time for them to come down," he said.
The news that Queensland would finally drop its internal border restrictions after nearly two years was announced by Ms Palaszczuk on Thursday.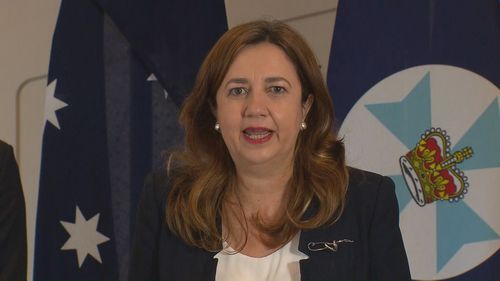 This has brought delight to residents and their families, but also to Queensland Police Commissioner Katarina Carroll.
Ms Carroll said she was 'ecstatic' to see her officers released from border control duties and praised their diligence during the lockdown.
Queensland recorded 23,630 new cases of COVID-19 and three deaths in the 24 hours to Friday morning.
Earlier in the week, the state recorded its highest daily pandemic death toll, with six people dying in the 24 hours through Thursday morning.