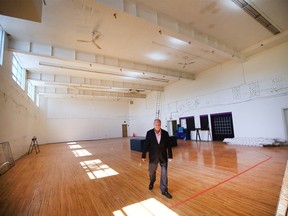 Article content
Workforce Windsor Essex's annual Economic Development Survey found area businesses to be in a much more optimistic mood about their prospects compared to a year ago.
Article content
Nearly 60 per cent of the 117 businesses surveyed intend to expand in the next 18 months.
The survey was conducted from May 2 to June 3.
"A strong majority feel good or excellent about their general impression of the community," said Workforce's manager of projects and research Tashlyn Teskey.
"We're seeing more people feeling more positive than they did last year. Last year businesses were in more of a survival mode and this one is more about recovery.
"Business growth and expansion numbers are higher for this survey."
Teskey said the foundational sector of the local economy, manufacturing, is among the most optimistic about the future.
"We're seeing businesses looking to expand, most commonly in the manufacturing sector," Teskey said. "There's a lot of investments happening and they're able to do a lot with the new setting we're in."
Article content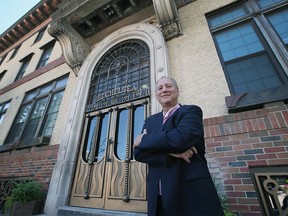 The survey also revealed that about one third of companies have developed new products or services during the COVID-19 pandemic and 51 per cent of those firms intend to continue in those new markets.
The survey's results will be used by Workforce WindsorEssex and Invest WindsorEssex to craft policy and priorities to aid the economic recovery from the ravages of the COVID-19 pandemic.
"I'm cautiously optimistic," said ShopECO owner Debra Purdy. "Things are looking up, but there are still some challenges.
"Across the retail sector, there's different traffic patterns. It's harder to predict when people will come into the store."
Teskey said just how well the area recovers will be determined by our ability to address some of the barriers to growth businesses listed.
Article content
"The consistent response we've gotten in recent years of the skilled workforce shortage has grown over time," Teskey said. "We have to drill into this."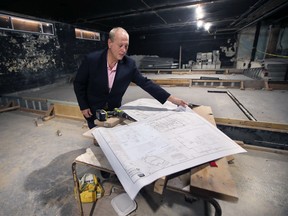 The survey attempted to do that by probing into employers' openness to hiring immigrants and newcomers and exploring policies on education and training.
Nearly 64 per cent of businesses would hire newcomers and over 62 per cent have done so in the past.
However, businesses said the main barriers to hiring newcomers are a lack of local experience and training.
"We want to identify the barriers to hiring newcomers because it's a portion of the workforce not often tapped into," Teskey said. "We have address language barriers.
"We also captured a hesitancy among employers to provide training opportunities and the majority of employers reported they don't re-imburse or offer continuous education for their current employees."
Article content
Windsor-Essex Regional Chamber of Commerce CEO Rakesh Naidu said the lack of training programs are cause for concern.
"These are missed opportunities," Naidu said. "When a business doesn't re-invest in its employees that's a loss for the business.
"Finding workers is an issue, so an option is to take the people you have and upgrade them which adds value to your business."
Naidu added the survey revealed local firms are also being too slow to adopt digital technology. The survey found about 90 per cent of firms aren't using predictive modeling, machine learning, artificial intelligence or employing someone to do data analysis.
"The world is moving towards using more digital technology and we risk being left behind," Naidu said. "This needs to be addressed."
Article content
Other significant barriers to growth cited in the report were marketing, financing, interest rates, inflation and supply chain issues.
Those factors are combining to hold back what Wyandotte Street Business Improvement Area chair Larry Horwitz said should've been a more robust recovery.
I have added the COVID measures still required to cross the border present another obstacle to the region's recovery.
"I think cautiously optimistic is the right description of the mood," said Horwitz, who owns the Water's Edge Event Center and Horwitz Holdings Property Development and Management.
"I'd say we're at about 75 per cent of pre-pandemic. The key is getting some stabilization on these different issues over the next couple of quarters."
Article content
The seeds of a more 'resilient' local economy likely won't blossom until into 2022

Work Trends project aims to strengthen workforce resilience

Workforce Windsor Essex launches new jobs portal
Horwitz added he'll proceed with the expansion plans he's had on the table the past couple of years, but will wait to see the direction of interest rate hikes, inflation and the overall economy before considering new projects.
"It's difficult because the borrowing costs become difficult with these hikes," Horwitz said. "It creates caution about moving forward on projects, expansion and hiring."
Dwaddell@postmedia.com
Twitter.com/winstarwaddell