'I was yelling at him to drop the knife,' witness said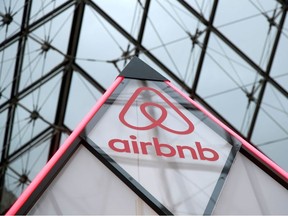 Article content
A man faces an assault charge after two female guests of his Vancouver Airbnb rental were injured in a knife attack last month.
Article content
And the accused man's neighbor of six years recalls witnessing the "horrifying" violence.
"I don't know what happened with him and these specific two young ladies," Saad Mustafa said in an interview with Global News. "There was blood everywhere."
In the early morning hours of May 27, Mustafa said he heard screams and yelling coming from his neighbour's unit.
"He was pushing the girl against the wall, and I heard banging against the wall," Mustafa claims. "He was saying, 'Why did you push my cat?'"
Mustafa decided to check out the commotion and opened the door to his apartment.
He said one woman was on the floor of the hallway with a stab wound near the neck, and the other woman was held to the wall while being threatened with a knife.
Mustafa said he went back inside his unit and called 911.
"I was yelling at him to drop the knife," Mustafa said, explaining he feared one of the women "would not survive" the stabbing.
Airbnb told CTV News the women were guests of the unit. The company also gave them a full refund, a flight back to Alberta, and covered other expenses.
Airbnb also said the host has been removed from its site.
A 32-year-old man was arrested and charged with one count of aggravated assault.
The accused, Arvin Pasha, remains in jail until a court appearance next week.