At the heart of the Republican debate lies a paradox. An Australian president, almost everyone agrees, should be a largely ceremonial figure like the Queen or the Governor-General. These limited constitutional powers vested in the President would be exercised in a scrupulously fair and apolitical manner.
And yet, at the same time, many Australians, perhaps most, would prefer the new Australian head of state to be directly elected by the people. Such an election would be a competitive and political competition. As Neville Wran wisely observed years ago, "If someone running for president wasn't a politician when they were nominated, they would be when they won."
That's why, more than 20 years ago, the Australian Republican Movement backed the nomination of the new president by a two-thirds majority of a joint sitting of Parliament, ensuring bipartisan support for the new head of state. .
This model was narrowly rejected in the 1999 referendum largely because of a campaign led by Republicans who wanted to directly elect the president and joined the monarchists in saying no to what they described as "the republic of politicians".
This week WARC produced a new model where the president would be directly elected from a pool of up to 11 candidates; one introduced by each state and territory legislature and three introduced by the federal legislature. This organized approach to direct election is designed, as Peter FitzSimons said, to ensure that only the right kind of person can be appointed.
If this perfectly functional model were presented in a referendum, I would certainly vote for it. But I don't think he's likely ever to be presented to the people, much less win, if he did, for he will be seen by many as embodying the weaknesses of direct election. and models of parliamentary appointment, but the strengths of one or the other.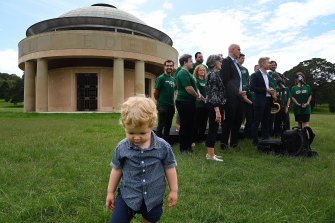 If we want to have a directly elected president, then any Australian citizen should be able to stand for office. They shouldn't need permission from a bunch of politicians to run. In order to ensure that the ballot is not excessively huge, there might be a requirement for a minimum number of nominators – 5,000 or 10,000 perhaps – but beyond that it should be open. And if people want to elect Shane Warne or Clive Palmer, Paul Keating or John Howard, so be it. The reality is that politicians will be run and a politician will be win, and one of them could run on a platform of 'keeping those bastards in Parliament honest'.
In short, anything less than a presidential election open to all will be accused of being "just another republic of politicians".