"Inclusionary zoning only works if it is bold and treats housing as a human right. This proposal does not even come close to doing that."
Article content
Housing advocates gave city councilors an earful Thursday, blasting their "modest" proposal for inclusionary zoning as inadequate to deal with Ottawa's housing emergency.
Article content
"Every councilor at this table needs to tell city staff that this proposal is unacceptable," said Sam Hersh of Horizon Ottawa, who waited seven hours for his turn to speak at the marathon session of the planning and community and protective services committee.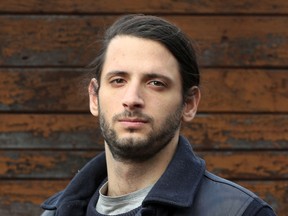 "Inclusionary zoning only works if it is bold and treats housing as a human right. This proposal does not even come close to doing that," Hersh said.
Inclusionary zoning, a regulatory tool used by other cities like Toronto and Montreal, requires developers to designate a percentage of units they build as affordable housing for individuals and families. The Ottawa proposal would apply only to condominiums and not to rental apartments, something Hersh called a "glaring absence."
Article content
The inclusionary zoning proposed by city staff would apply after a one-year transition period to new developments of 50 units or more in 26 protected major transit station areas (PMTSAs), which have been designated in the official plan. Initially, 10 per cent of the floor space of a new condos would be allocated for inclusionary zoning. The plan would be evaluated again in 2024, when the percentage could be increased and the policy extended to new rental construction.
"Everything about this proposal suggests the city is not serious about tackling Ottawa's housing emergency," Hersh said. "It seems like staff aren't perturbed the people sleep on our streets every night … or there's a 10-year wait for affordable housing … or that people are leaving this city because it's too expensive to rent or own a home here."
Article content
John Dickie, chair of the Eastern Ontario Landlord Organization, said his members supported the city's inclusionary zoning recommendation, but warned that increasing the percentage of set-aside units could discourage new construction.
"If this impacts on the amount of development — and I would suggest that surely it will — then you start to lose market-rent units and that's problematic for attaining the supply we need," Dickie said.
Developers don't like uncertainty, and rising interest rates and rising construction costs will discourage building, Dickie said.
Neil Malhotra, vice-president of Claridge Homes, echoed that concern. Imposing higher costs on development around transit hubs will push buyers away from those areas, he said.
Article content
"That's exactly what we don't want to do."
Ray Sullivan, executive director of the Ottawa Community Land Trust, dismissed those concerns.
"We're a city of over a million people and rapidly growing," Sullivan said. "We're one of the wealthiest cities in the country. People will not stop building homes because of this modest inclusionary zoning policy. At the same time, we're a city in a deep affordability crisis and it would be irresponsible to not balance out the value and wealth you're creating … and the public good."
The committee's recommendation, if approved by city council, will be sent back to city staff for refinement and will be brought back to council after the fall municipal election.
The committee also approved a motion to direct the mayor and council to push the Ontario government to revamp legislation to protect tenants from so-called renovictions and demovictions, where developers evict tenants, fix up those same units, then lease them out at much higher rents .
A motion by Somerset Ward Councillor Catherine McKenney also pushed the city to implement a tenant education program to teach renters about their legal rights.