Article content
Currently, it's 12 C at the Edmonton Blatchford station, with 10 km/h winds coming out of the west, northwest.
From the looks of the forecast, it's looking a little cloudy and no chance of meatballs.
Most likely it's going to be rain but the chances of a thunderstorm doesn't appear to be that high.
Well it's game 3 tonight and I don't know what to think or say because I don't want to jinx anything, umm, here's baby yoda.
nmartin@postmedia.com
---

Today's forecast
Today: Mainly cloudy with 60 per cent chance of showers. Wind becoming west 30 km/h gusting to 50 early this morning. High 15 C. UV index 4 or moderate.
Tonight: Partly cloudy. 30 per cent chance of showers early this evening. Wind west 20 km/h gusting to 40 becoming light this evening. Low plus 5 C.
Article content
Tomorrow: A mix of sun and cloud. Wind becoming northwest 30 km/h gusting to 50 in the morning. High 15 C. UV index 5 or moderate.
Sunrise: 5:49 a.m.
Sunset: 9:12 p.m.
normals
Average High: 16 C
Average Low: 4 C
Yesterday
Max: 23.0 C

Minimum: 5.4 C

Precipitation: 0.0 hmm
On This Day (1996-2020)
Highest temperature: 30.3 c in 2013
Lowest temperature: -3.9 c in 2004
📸 Eye On Edmonton
This space is dedicated to some of the great and interesting photos taken by Postmedia photographers while they're out and about town.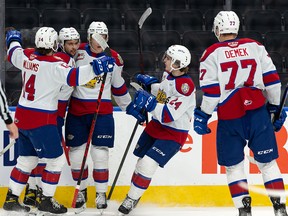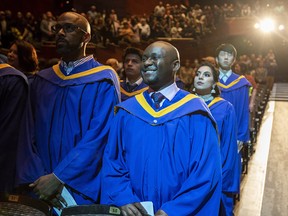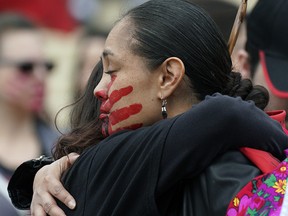 Scroll through our archived Eye On Edmonton photo galleries.