Wenieke Thijs faces three Sept. 23, 2019 charges, including impaired driving causing death and hit and run in connection with the crash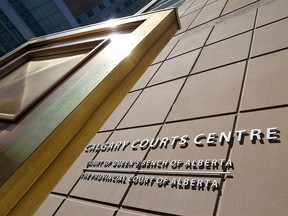 Article content
Calgarian Wenieke Thijs admitted Thursday he was impaired when his SUV collided with an oncoming motorcycle, sending its rider flying to his death.
Article content
But Thijs told his Court of Queen's Bench trial he had the right of way when he crashed into motorcyclist Kelly Ross.
Thijs' testimony contradicted that of the dead man's widow, Susan White, who was mere car lengths behind her common-law spouse when he collided with Thijs.
White testified Monday she watched in horror as Thijs turned into the path of Ross as the motorcyclist entered the intersection of Peigan Trail and 36th Street SE on a green light.
But Thijs told defense lawyer Alain Hepner he had come to a full stop on a red light on eastbound Peigan, before the left turn arrow came on and he entered the intersection.
"I came up to 36, had a red light, I stopped. A few seconds later, I had my green light, a green arrow," the accused said.
Article content
Thijs faces three charges, including impaired driving causing death and hit-and-run in connection with the Sept. 23, 2019, crash.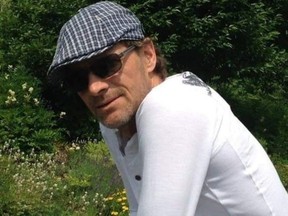 After the collision, he continued his turn onto northbound 36th Street and then turned right onto Erin Woods Boulevard SE before his badly damaged Honda Pilot became no longer operational.
But Thijs, who admitted drinking vodka and beer before the crash and had a blood/alcohol level of 170 mg of alcohol per 100 ml of blood, more than twice the legal limit, said he went into a state of shock after the collision and has no recollection of leaving the scene.
"YO . . . proceeded very slowly in my left lane and then all of a sudden I had a massive impact. My airbags went off and I went into shock," he said.
Article content
Thijs told Hepner he recalls seeing both a solid green for eastbound traffic on Peigan and a flashing arrow for his left-turn lane.
He said he was working as a general contractor that day with his son and drove his son home after work.
On the way, the son stopped at a liquor store and bought some beers for himself and some vodka for the accused.
When Thijs dropped his son off in southwest Calgary, he was invited in for a drink and had three bottles of beer, he said.
And then on the way home, he got stuck in a ring road construction traffic jam and decided to drink the vodka while waiting half an hour.
Hepner and Crown prosecutor Melissa Kostiuk will provide final submissions before Justice Barbara Johnston on Friday.
KMartin@postmedia.com
Twitter: @KMartinCourts