The Bureau of Meteorology (BoM) said the coastline from the central coast of New South Wales to the Sunshine Coast of Queensland had been affected by "unusually high tides".
"Places like Byron Bay have seen waves averaging five meters," meteorologist Agata Imielska said.
"The highest wave we saw in Byron Bay was 10 meters."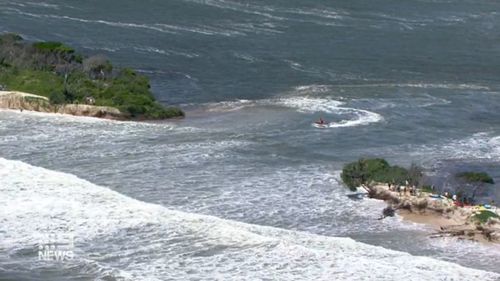 NSW Police Superintendent Murray Reynolds said unsafe surfing conditions have led to an increased risk of aquatic tragedies.
"Over the past week we have seen a number of tragic incidents which have resulted in the deaths of people in and around the waterways," he said.
"One of the most difficult aspects of policing is investigating the deaths and understanding that the result was entirely preventable."
Marine Rescue NSW performed 560 rescues in December, an increase of over 29% from December 2020.
Authorities have urged vacationers to implement water safety, such as wearing a life jacket, do not enter the water if you cannot swim, and swim between the flags on the beaches.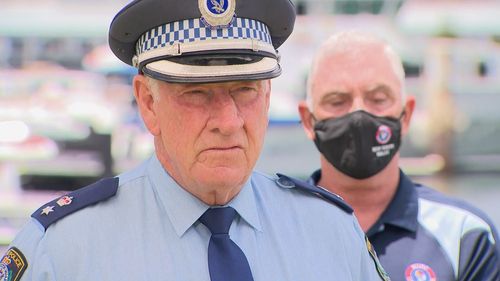 Massive swells and dangerous winds have forced the closure of several beaches along the Gold Coast and Coffs Coast in New South Wales.
George Shales, Surf Life Saving NSW, said "the strong swell conditions and high tides make it extremely dangerous."
"In terms of beaches today, we have 146 beaches that should be open, 80% are closed today," he said.
The former tropical cyclone Seth caused dangerous surf conditions, the BoM said.
Dangerous surf conditions are expected to peak Wednesday morning and then ease.
However, as the dangerous waves ease, NSW will see a return of thunderstorm risk, Ms Imielska said.
"The risk of a thunderstorm will be particularly worrying for the southern part of the state from Wednesday to Friday," she said.
Much of the country will also be affected by sweltering temperatures today as a three-day heat wave hits several states.
The Bureau of Meteorology (BoM) said that "areas of strong heat waves are expected to cover western Queensland, the south and east-central Northern Territory, and a small area is expected near Giles in Australia- Western ".
Western Australia is expected to hit 49C later in the week.
Currently, Seth is about 250 kilometers southeast of Brisbane, but the system is weakening.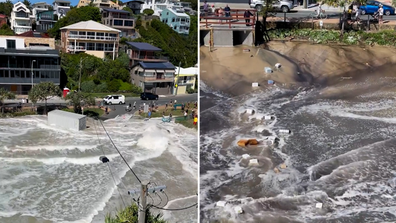 Two states battered by a mighty royal tide and dangerous waves