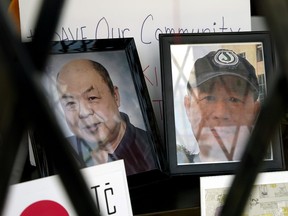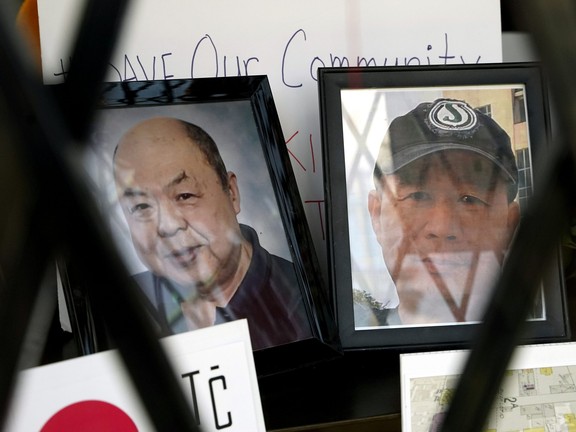 Article content
The Edmonton Police Service says it mistakenly said last week that its officers had interacted with the man accused in two Chinatown homicides, adding they had no means to arrest him since he had been dropped off in the city by RCMP.
Article content
Police Chief Dale McFee made the clarification at Thursday's meeting of the Edmonton Police Commission, saying his officers had no contact with the accused, Justin Bone, in the days before the killings on May 18.
"Officers did not make any contact with Mr. Bone in the days prior to the homicide," McFee said.
"The only contact EPS had been with the RCMP and the complainant who resided with Mr. Bone on the telephone. There was no interaction with Mr. Bone himself."
Bone, 36, is charged with second-degree murder in the beating deaths of Hung Trang and Ban Phuc Hoang.
At the commission meeting, McFee outlined a timeline of Bone's whereabouts in the days before the slayings.
He said Mounties had been dealing with a complaint about Bone and that a resident of an Alberta Beach home he was living in no longer wanted him there.
Article content
Bone was later dropped off at Stony Plain Road and 156 Street after RCMP alerted the Edmonton Police Service, including Bone's name and date of birth.
McFee said RCMP explained Bone could not be arrested for breaching a condition that he not be in Edmonton because he was brought there by another law enforcement agency.
"When the RCMP granted permission to Mr. Bone to be in Edmonton, the EPS lost any ability to breach Mr. Bone for being in Edmonton," McFee said.
"Although the EPS connection to Mr. Bone before these deaths was minimal, we do not want to overemphasize other's roles, nor do we want to lessen our own."
McFee added police would have been able to arrest Bone if he had breached his other conditions, such as curfew, but that did not happen.
Article content
Previously, EPS had indicated that its officers had an interaction with Bone on May 15.
"We provided information we believed to be correct at the time," reads an EPS statement.
"We apologize for any confusion this has caused."
'We need those answers'
Christina Trang, Hung Trang's daughter, said she's hoping the RCMP can shed more light on why Bone was dropped off where he was.
"This is all just very confusing and frustrating as to what law is really supposed to be in place for a person if they've been released on parole conditions and somebody can just override everything that's set in place," she said.
"It's important to know why this happened to my dad and everything that led up to it. We need those answers."
She said McFee spoke with the families of Trang and Hoang before the correction was released publicly.
Article content
She also had questions following comments by Justice Minister Tyler Shandro on Monday when he asserted that an alternative addiction treatment facility without a wait list was made available.
"It's very important… it's important for us to know if there was a bed available," she said.
"Where was this facility? What bed was available? And, why wasn't I taken there?"
'Opportunity to gain trust'
Jordon Hon, a filmmaker who was making a documentary about Chinatown prior to the killings, says the impact of the incident and response afterwards are still being felt in the community.
"It's a pretty simple ask as to what happened," he said.
"The fact that there were some things that were said that were incorrect further develops some mistrust and misdirection."
He said while questions about next steps and trust remain in the neighbourhood, he's hopeful the police can learn from their mistakes.
"I think there's an opportunity to gain some trust if proper steps of communication are taken from now on forward."
With files from Hamdi Issawi
mblack@postmedia.com
Twitter @ByMatthewBlack