Bridgerton's new showrunner Jess Brownell has explained why the show is set to deviate from the order of the original books with its upcoming third season.
Earlier this week, it was revealed the love story between Colin Bridgerton (Luke Newton) and Penelope Featherington (Nicola Coughlan) will take center stage in its forthcoming series, instead of going with the continuity of the original Bridgerton novels.
In a new interview with Variety, Jess has revealed why it is "the perfect moment" for the couple to take the lead in the hit Netflix show.
"I really feel like it's Colin and Penelope's time. Because we've been watching both of these actors on our screens since season one, we've already invested in them a little bit. We know who they are as people," she said.
"I feel like, especially in the last season, there are these moments of tension between them where it's like, Colin walks up to the line of almost realizing that Penelope has feelings for him but doesn't quite get there.
"Instead of treading water on that dynamic, we wanted to push it into their season. It really felt like the perfect moment to tee it up."
The third book in the Bridgerton novel series by Julia Quinn focuses on Benedict Bridgerton's romance with Sophie Beckett, and while his story will now be told at a later date on TV, he will still be a "vital" part of season three.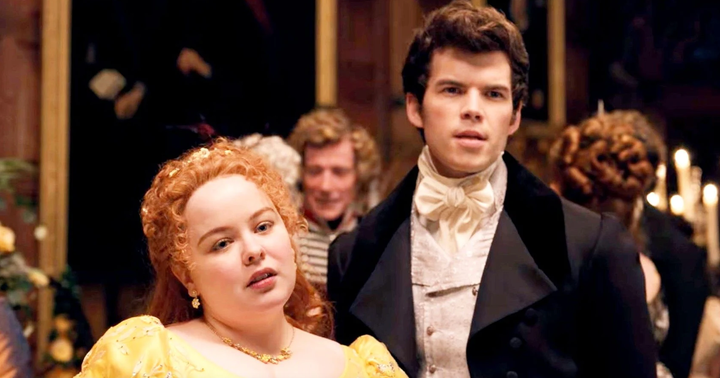 Jess continued: "We already differ from the books a little bit because we're an ensemble show. The books really focus on one on one romantic pair at a time and maybe the siblings have a little cameo here and there but they don't have full stories.
"In that way, even though we're reversing the order of the books, I think all the people you would expect to see — Benedict, who is book three, he will be a vital part of season three."
Colin and Penelope follow in the footsteps of Daphne Bridgerton and Simon Bassett (Phoebe Dynevor and Rége-Jean Page) who took the spotlight during the first run, followed by Anthony Bridgerton and Kate Sharma (Jonathan Bailey and Simone Ashley) in the second.